Google Business Tours
Entice Customers To Come Visit
Why Virtual Tours?
Invite customers inside to experience the ambience and decor of your business to entice them to come visit in person!

Add premium imagery to your presence in Google Search results, Google Maps and Google+.

Customers can see Google Business View Tours on their computers, smartphones or tablets.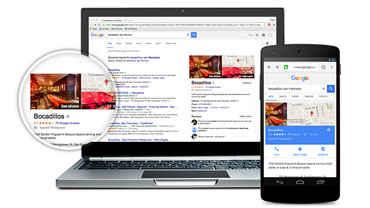 Google Search
Improve your online presence with Street View Content in your Google Business Listing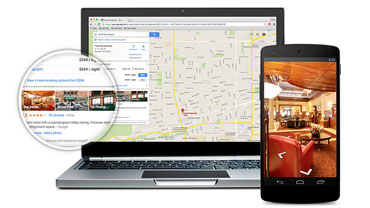 Google Maps
When consumers search for your business on Google Maps, make sure their first impression on your business is fantastic.
VIRTUAL TOURS HELP DOUBLE INTEREST IN BUSINESS LISTINGS
TWO OUT OF THREE PEOPLE WANT MORE VIRTUAL TOURS
Those who view a listing with a virtual tour are twice as likely to be interested in booking a reservation there. And among 18-34 year-olds in particular, prospects are 130% more likely to book based on a tour.
Among people surveyed, 67% want more business listings to have virtual tours. Of the remainder, 26% were indifferent, and 7% stated that more virtual tours were unnecessary.
Interested in a Google Tour for your Business?
Just fill out the form below and we will contact you with more details.
---