Social Media Ad Campaigns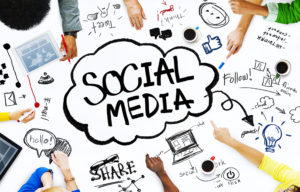 Why should your business use social media like Facebook, Google+, Twitter and Pinterest?
Two reasons. Most importantly your customers and potential customers are there. Don't forget though that social media and the Internet amplify word of mouth recommendations – perhaps the strongest form of marketing. We understand that while you're running your business, you may not have the time or resources to take full advantage of social media opportunities.
We can do it for you. We take a custom step-by-step approach to building an online marketing strategy for your business.
Channel Management Options:
Facebook, Twitter, Pinterest, YouTube, LinkedIn, Google+, & Instagram
Our social media marketing services include:
Facebook: Setting up a Facebook business page, designing compelling cover photos, managing all of your posts, creating and managing contests and running Facebook advertising campaigns, creating relationships with other businesses and organizations on Facebook.
Google+: Setting up a Google+ page, synchronizing it with your Google business listing, managing your posts, building your circles of friends and customers.
Twitter: Setting up your Twitter page and background image, managing your Twitter posts, monitoring for posts related to your business and products, following related people and businesses.
LinkedIn: Creating a business page, monitoring group discussions relevant to your business or products, creating relevant groups and discussions.
Pinterest: If you sell products best illustrated with pictures, then Pinterest may be the social network for you. We'll post your content and encourages others to "re-pin" it.
Instagram: This photo-centric social network continues to grow and is fertile ground for young, hip customers.
Contact Us to Set Up a Digital Consultation
Our digital team at Shamrock Digital Group can help with online advertising, digital marketing services like social media management, SEO and more.  Contact us to set up an appointment at your location.